01feballday28Star Trek: Exploring New Worlds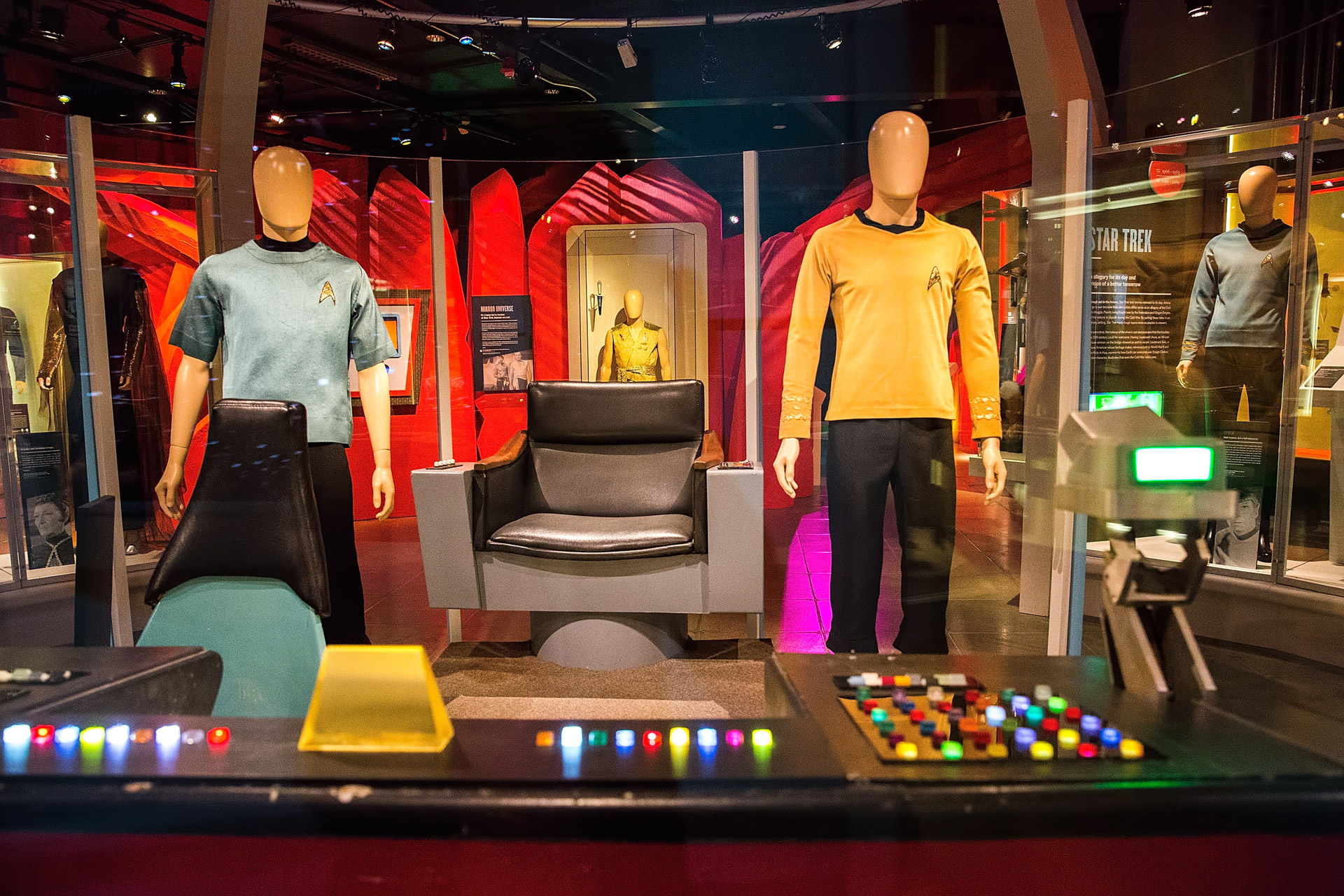 Event Details

Special Exhibition not included with half price Museum Month access. Discounted access available for Museum Month passholders.

Fifty years after a show with modest ratings called Star Trek first aired, its stories continue to echo worldwide. Its famous opening line, "To boldly go where no one has gone before…" encapsulates the heart of this iconic series: the dare to hope for a better world.

As part of the franchise's 50th anniversary celebrations, Star Trek: Exploring New Worlds presents the phenomenon, its enduring impact on our culture, and how Star Trek has inspired people to imagine, explore, and create.

More so than spaceships and phasers, the one quality that defines Star Trek is optimism. Creator Gene Roddenberry imagined a 23rd century in which humanity had eliminated the divisions that characterized his own time. By using alien worlds, interspecies conflicts, and sci-fi premises to make statements about war, racism, and politics, Star Trek revolutionized the impact popular culture could have on our society.

Today, Star Trek inspires art, science, architecture, fashion, and literature. Musicians form bands in tribute to Star Trek. Businesses name products after its planets and aliens. Popular TV shows and movies from Breaking Bad to Toy Story reference it. Star Trek is a language everyone speaks.

Discover the beloved series all over again in this fully immersive exhibit, featuring more than 100 artifacts and props from the five Star Trek television series, spin-offs, and films, including set pieces from the original series like Captain Kirk's command chair and the navigation console (on display for the first time to the public); Kirk, Spock, Uhura, and McCoy original series costumes; and the 6-foot U.S.S. Enterprise filming model from Star Trek: The Next Generation.
Time

february 1 (Wednesday) - 28 (Tuesday)